In a world where all media is targeted towards the masses, there needs to be some sort of balance. In this article I break down why "the voice" exists and how it's not just fair but necessary for all forms of media today.
The "a positive view of the political role of the media sees it as" is a problem in modern media today. The execution of this idea is what makes it a problem.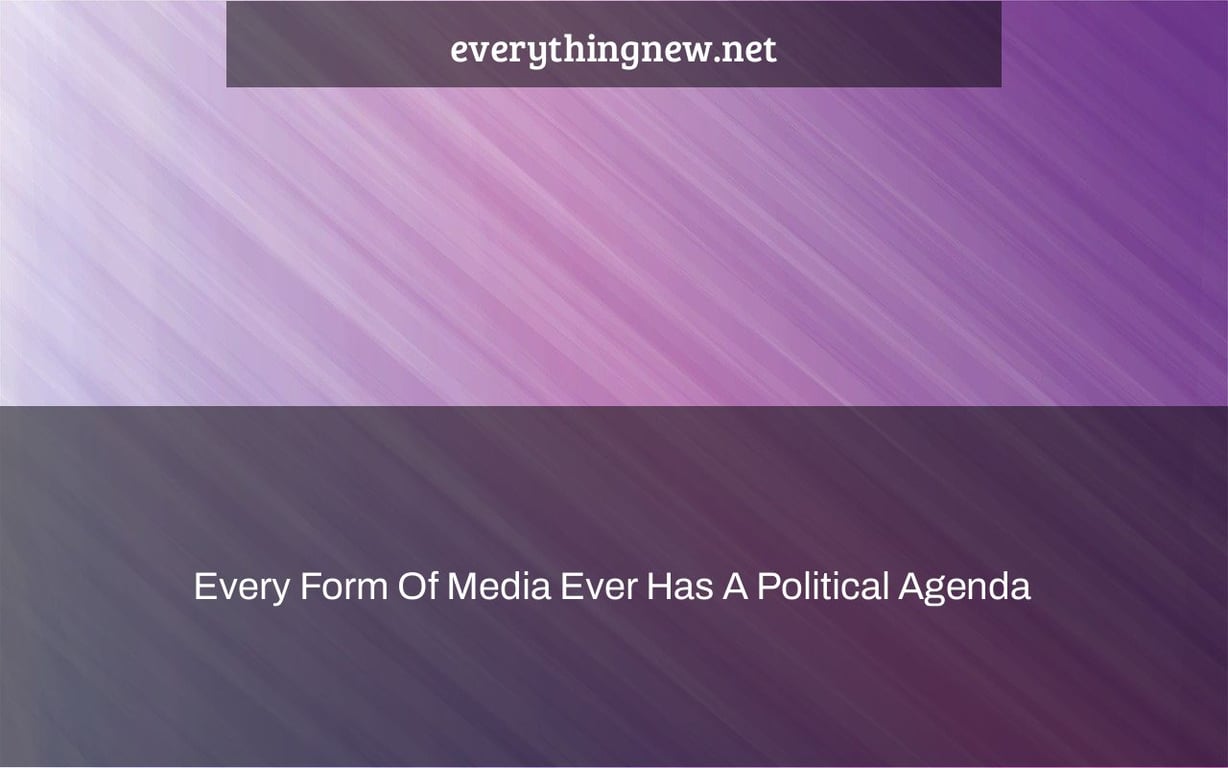 For years, there has been a debate over the media becoming too "SJW woke" and "political." I took part in this debate by expressing my dissatisfaction with the current media's attitude to many subjects and themes. However, I believe we all misunderstood what a "woke agenda" was!
Let's get one thing straight: every media outlet has a political agenda. Yes, even people you grew up watching TV with had their own political agenda, which you may have missed as a youngster or with which you likely agreed and accepted as normal. They were entertaining back then, so the political message was cleverly veiled and disseminated throughout the various media in a subtle manner that required you to pay close attention or be astute enough to grasp the greater picture.
Nowadays, I'm sure you're aware of the situation. Everything that deviates from the "standard" is promptly branded as "woke SJW rubbish"! Of course, there is some truth to it, but the problem isn't with the inclusion of political topics; it's with how these ideas are portrayed in the media. It's gotten so bad that some idiots are now claiming that having a Black character in a program (who isn't a race-swapped character) is deemed political! It's evident that people don't know what they're talking about any more, and/or that they're projecting their own racism and covering it up with an excuse.
The remake of the High Guardian Spice series, as well as the subsequent debate, is a wonderful illustration of this! Although I understand anime fans' dissatisfaction with the series, I'm beginning to see a false concept that they don't want politics or a "woke agenda" in their media, and that include it makes a medium "bad." The issue isn't so much the inclusion of such items as it is the bad execution of them. Every piece of media you've ever consumed was sparked by someone's political beliefs and is heavily impacted by them. Even Superman's creation was inspired by political and ideological considerations. Anime is another fantastic illustration of this.
Regardless of how some anime fans despise and scorn western cartoons' attempts at "woke content," some of the most well-known anime are all politically charged from a Japanese viewpoint and have been translated to reach a worldwide audience at times. The issue then becomes whether you are intelligent enough to comprehend the broader picture, and if so, whether you agree or disagree with the message. One Piece, the famous shonen adventure manga created by Eiichiro Oda, is more political than "some" people would acknowledge. Yes, it's about pirates embarking on a journey, but you can't dispute the concepts that have been laid out for you over the course of the 1000 episodes that have aired. Eiichiro Oda handled it so effectively that certain "anti-sjw" people would offer One Piece as an example of a medium free of politics, completely oblivious to how stupid they seem to the general public.
So, for example, there are numerous themes with which someone of a certain political persuasion may agree, yet then denounce Attack on Titan as "fascist"! Both are political in nature or contain political overtones, and they are well-executed.
However, One Piece differs from High Guardian Spice in that it respects the character it has created and prioritizes fun and adventure above communicating its themes and political message, while High Guardian Spice prioritizes "soft politics" over creating an interesting story. Nonetheless, I'm sure there are those that prefer High Guardian Spice without irony, so good for them. So the goal is to emphasize the significance of not presuming that the existence of political themes in any medium is a negative thing, but rather how they are implemented. This will lead to a more productive conversation.
As an example:
As if Loading…
Watch This Video-
The "policy agenda example" is a perfect example of how the media has been corrupted. The article goes into detail about how modern media today is executed, and what the problem with it.
Frequently Asked Questions
What is political agenda in media?
A: A political agenda is a set of ideas or philosophies to which a government, organization, person, etc. subscribes and promotes. The media has the potential to have one because they influence what people watch and read by presenting certain facts in favor of others that may not be as factual.
Does media have an agenda?
A: Yes, it does. Media has an agenda in the sense that everything they do is meant to make money for someone.
Does agenda setting theory still apply to social media?
A: Yes, the idea of agenda setting is still used today on social media.
Related Tags
relationship between media and politics
political agenda in media
how does the media influence the government
current political agenda
the influence of the media in political campaigns and elections